News
I will publish a news line when I load unusual photographs just shot.
Present day Dubai 2019 & mid 1970's
22/03/2019
Burj Khalifa (2,717ft), Dubai
06/03/2019
Modern steel and glass skyscraper
...more
Photographs from our January/February 2017 travels
Photographs of Barcelona within Spain Category
Denmark
24/06/2016
Five days of Photography in Copenhagen
Lisbon, Portugal Trip
22/05/2016
Visiting Lisbon, Sintra, Belem, Cascais and Estoril
Silverstone Blancpain Endurance Race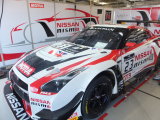 15/05/2016
Nissan Team sponsored by AIM listed PCG Entertainment and Black Swan
Also check out additions to People of the World and Interesting Motor Vehicles
New Years Eve 2015 at Tropicana Show
Our latest trip to Cuba after 5 years
Albania and Montenegro photographs added
Photographs of Trip to Ancient Greece & Athens
25/09/2014
We took a small cruise ship travelling in the Aegean Sea during September 2014 to visit 15 different ancient sites in Turkey and Greece, starting in Istanbul and finishing Athens on the Aegean Odyssey.
Photographs of September 2014 trip to Istanbul, Canakkale, Troy, Philippi, Kavala, Ephesus, Kusadasi, Aphrodisias, Miletus and Didyma
25/08/2014
Nottinghill Carnival 2014
...more
Russia trip to Moscow & St Petersburg
Photographs of Borneo
07/10/2013
Wonderful sunsets!
New additions to Singapore
28/09/2013
New additions to Singapore following a 3 day visit in September 2013
49th Nottinghill Carnival in 2013
26/08/2013
Selected photographs of the 2013 Nottinghill Carnival, Chepstow Road, London
Aston Martin Event - Interesting Vehicles of the World category
21/07/2013
156 ASTON MARTIN CARS EXHIBITED IN KENSINGTON PARK
Photographs from German Trip
01/07/2013
German Tour Guide, Heidelberg
05/12/2012
"A Career in Hospitality is essential reading for anyone considering a career in the hospitality industry and is available from all Amazon websites and for Kindle.
...more
London to Brighton Vintage Car Rally 2012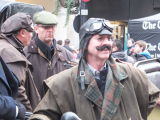 04/11/2012
Selection of London to Brighton Vintage Car Rally photographs of vintage cars and the contestants to see in gallery's "Interesting Vehicles" and "People of the World"
Nottinghill Carnival 2012
28/08/2012
50 Selected photographs of Nottinghill Carnival 27 August 2012
View the Unusual Gallery
New Photographs of Spain including Malaga Festival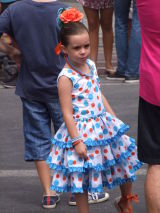 23/08/2012
Photographs of Spain including Malaga Festival
Photographs from Gibraltar
22/08/2012
New Photographs from Gibraltar
New Photographs from Fes, Meknes, Tangier & Volubilis Trip to Morocco
14/05/2012
Additional Morocco photographs taken in Fes, Meknes, Tangier & Volubilis in April & May 2012 are now in the Gallery "Morocco" which contains earlier photographs of other Moroccan cities
31/03/2012
Amazing experiences while travelling around the world as well as business lessons learned!
...more
New Years Day Parade 2012
03/01/2012
See London Gallery for New Years Day Parade photographs
New book
17/10/2011
My new book "Angels & Entrepreneurs" published 26 October 2011 available from www.amazon.com
Now 6,200 photographs of the world!
Photographs of Sicily Trip September 2011
Notting Hill Carnival 29 August 2011
01/09/2011
New photographs of Notting Hill Carnival
New Photographs of Jordan added
Touring Jordan this month - photographs to follow at end of May
Photographs of Vietnam Trip in March 2011
22/03/2011
Vietnam photographs now complete with 497 photographs selected out of over 1,700.
More photographs in People of The World
Nottinghill Carnival 2010 now added - more available on request
Photographs from Trip to Canada
17/10/2009
Visit to Toronto and Niagara Falls
19/09/2009
Weary Traveller!
...more
31/08/2009
Another addition to the Other Nottinghill Carnival photographs for 2009. Lots of fun!
...more
Publication of my book "Life's Hop, Skip and a Jump"
22/12/2008
Experiences travelling around the world with a well known international hotel company.
New Years Day Parade 2008
01/10/2008
New Years Day Parade "hot off the press", London, UK on 1st January 2008
11/07/2008
Geneva and Lausanne
...more
11/07/2008
Geneva and Lausanne
...more
10/02/2008
Chinese New Year Parade, London, UK
...more
02/01/2008
News Years Day Parade, London, UK 1 January 2006
...more
"Hot Off The Press!"
28/08/2007
Nottinghill Carnival 27 August 2007
Website now contains 3,000 photographs!
16/08/2007
Photographs from 1964 to present date
Site now contains 3,000 photographs!
01/06/2007
My travels to China
...more